Last Month's Solution - February 2014
Here's the maze given for last month's Mazelog competition, together with the solution and details of the correct entries.
Ring Road Solution
The maze contains two circuits. The circuit shown in grey is a dead-end loop; once you move onto this you cannot reach the goal. The circuit shown in red links to the goal, but cannot be reached from the beginning; it's provided as a trap for people who try to solve the maze by tracing backwards from the end. Once you have eliminated these two circuits the correct solution is much easier to find.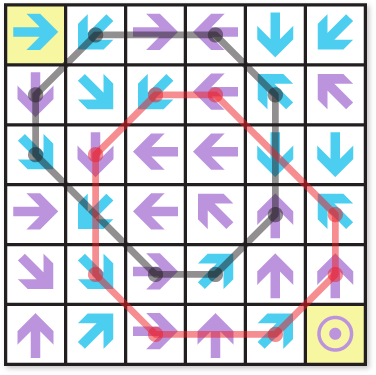 Here's the nine-step solution: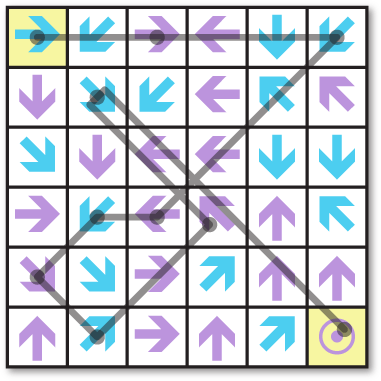 The sequence of cells is as follows:
1 3 6 21 20 25 32 22 8 36
Correct Entries
A correct entry was received from: Dan Smith.