Last Month's Solution - March 2014
Here's the maze given for last month's Mazelog competition, together with the solution and details of the winning entries.
Double Diamond Solution
The trick to solving this maze is to start at the goal and work backwards. Here's the 13-step solution: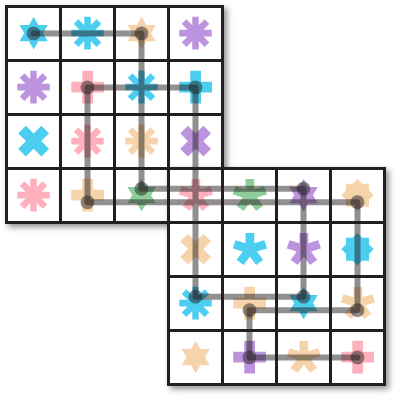 The sequence of cells is as follows:
1 3 24 27 41 39 11 9 23 28 42 40 47 49
Winning Entries
The winner of last month's competition was Zachary Polansky, who has been notified by email and will receive the prize of the Medallion puzzle: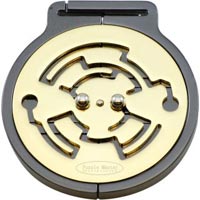 Correct entries were also received from: Jorge Best, Julian Estrada, Christopher Wellons, Steven Don, Trevor Gau, and Muzozavr.